La Cañada High School
Class Of 1970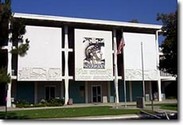 Message Forum
| | | |
| --- | --- | --- |
| | | |
07/18/18 07:26 AM
#58

Hello to all.....As someone who has basically lived in the Southern California area all my life, I frankly don't see the allure of having our 50th reunion in Pasadena. Maybe I am missing out on the magical draw of this city. If being so close to the high school is so important, than why just not have a picnic in Oak Grove Park or the reunion at the Flintridge Womens Club (If still there). Southern California is full of great locations and the committee, after much research and discussion has decided on a fantastic location for our reunion. Since the vast majority of all classmates no longer live in the La Canada area, I am guessing that we all must either travel by automobile, train, plane or some other form of transportation to arrive at the reunion where ever the location. I am pretty sure no one will be walking to Pasadena. Plus, we have already had several reunions in Pasadena and frankly its time for a change of scenery.

Maybe it's just a reflection of the attitudes of people today, but I think its quite uncalled for to publically chastise or try and guilt those on the committee (who are all volunteering their time and efforts) who have put in the work to try and make this reunion the best it can be. It has become far to easy to criticise those who do the work and whose effort has gone into the decision making process, from afar. If the location of the reunion is so critical to the decision of whether or not to attend, then my recommendation to all would be to get your ass off the couch and attend the planning meetings, like those of us on the committee have.

And Bette, since you find the work that this committe has done and the explanations by Debi of the reasoning behind the decisions reached offensive and condescending, the comment above is directly meant for you.

Time to now get off the box and make my reservations, since the date has been announced.....Looking forward to seeing all of you in 2020.

Best to all

John
07/18/18 08:13 AM
#60

Thanks John - I'm not criticizing the committees hard work and efforts. I was asking for clarification on how the committee arrived at selecting Orange County for location when Pasadena was clearly the front leader according to survey results. The answers provided were not clear. It would of been easier if you said, we selected Orange County based on 1. Lack of survey participation, 2. Couldn't secure a location in Pasadena due to football season and 3. The committee contacted non participating classmates to ascertain their vote. I was asked to serve on the committee but denied due to the fact I don't live in the Los Angeles area. I believe in volunteering and active participation. I wanted an honest answer. It isn't about change or thinking outside the box or sitting on my lazy ass on the couch. The answers weren't clear then it became defensive. Orange County is fine. I'm done.
07/18/18 08:19 AM
#61

First, and foremost, I want to thank the committee for their hard work. As someone who has done nothing as John has succinctly pointed out, I am reluctant to comment. But I too assumed it was Pasadena. That was the vote…. on the survey prepared by the committee.

Just think, if in every election, if your candidate won overwhelmingly, but unbeknown to everyone who did vote, the polls were secretly left open, and all the people who didn't even vote were privately asked how they would vote; then the winner was declared and it wasn't your candidate. All in secret, nothing published, but suddenly when you thought you had won fair and square, you lost to a secret supplemental ballot.

Bette is right; if you didn't vote, you don't get a secret telephone vote later. People don't vote for many reasons, but the primary one is apathy; they simply don't care. Odds are people who voted are more likely to attend; their vote should be listened to. As for the "I'm to busy to vote", please… I'm busy too; I am still working like I'm sure some other classmates are yet because I preferred La Canada/Pasadena I voted. It took 5 minutes. Football season? UCLA plays once every two weeks in Pasadena; that's it and most attendees are commuters. And it's easy to choose a non game weekend.

Simply put, La Canada/Pasadena clearly won at the ballot box. Secret behind the scenes shenanigans to alter the result seems… unsavory?

John, while I don't mean to answer for Bette, I do not think she meant to chastise or guilt those on the no doubt hard working committee who I agree, are volunteers and work very hard to make this reunion the best it can be, I'm grateful to them; rather, I think her points are transparency and frankly, fairness. Respectfully, I think you are missing out on the "magical draw of this city"; remember this is a class reunion, i.e. a La Canada High School class reunion, not an impromptu social gathering in Newport. Most/All reunions are held at or near the school. My best friend is attending his Cambridge reunion next month; obviously it's in Cambridge, not London, or…
07/18/18 08:53 AM
#62

Deborah Thorpe Brackman (Bramlett)

I would like to lower the "temperature" here, if that's possible. The name calling is totally out of line. I think there was an assumption that the survey would be a guide to what the event would be. I think some people think of a LCHS reunion as a way to reconnect & revisit our time in La Canada; that is why Pasadena comes up. It's near where we went to high school ... which is why we are getting together ... high school. The explanation of how the published survey results became mathematically something different is probably why I'm not an accountant.. I can't follow. I don't know how we have had other fall reunions in Pasadena during football season. As for being "tired" of Pasadena, I don't go there often ... it reminds me of when I lived in LC and took the bus with my girlfriends to Lake Street for lunch and shopping at Bullocks. OK ... whatever. But now positions seem entrenched and must be defended, at all cost. Yes, the new world behind a screen with a keyboard allows things to be said that I hope would not be said face to face. So I will "get off my ass" and get ready for work. ☮️
07/18/18 10:47 AM
#63

I am so sorry that I can't make the reunion, I love Newport Beach! Debi, your awesome.
07/18/18 11:35 AM
#64

Reunion Committee;

First I want to thank you for all your hard work. So far you have done a fantastic job. One thing I've learned in life is that you cannot make everyone happy. While I understand the desire by some to have a reunion close to our beloved campus I also understand the reasons why this would have made it difficult. I attended our last reunion and drove my wife by LCHS on a flyby on the way to Pasadena. That was enough for us!

We need to turn the temperature down. We are looking at making it to our 50th and embrace our memories and share our life experiences with old friends and classmates. The Reunion Committee volunteered their time and I know worked hard to find missing classmates and make tough decisions.

Personally I'm just glad that I made it this far in life! The reunion is about reconnecting with people with shared memories. Let's not sweat the small stuff!

Hugs and Kisses to all!!!

Scott
07/18/18 01:48 PM
#66

I have absolutely no intention of going to this reunion, so I don't really have a ball in this court and I didn't respond to the survey for that reason. However, so far as only using the 23% participation survey results, that hardly seems fair to the people who are unaware of this website.

Someone said that many of the people who were contacted outside of the site proceeded to sign up after they found out about it. If the survey was taken again with all the new people, Newport Beach might well be the winner.

So far as tracking down people who aren't on this site, that's pretty easy if you have moderate computer skills. I don't see that as a "suspicious" skewing of the survey.

Airports are something else to consider. Given the choice I would fly in/out of Orange County or Long Beach over LAX any time, and not just because it's only10 miles from my home. LAX is a horrible experience and LA and San Fernando Valley traffic is awful on a Friday night and not much better on the weekend.

Newport Beach is likely to be a lot cooler and a lot less likely to be on fire in the fall, as well.

If you want to drive up to La Canada during that weekend, go for it. You could even make it a pre-paid outing and hire an off-duty school bus for transportation. It's not the little town we grew up in anymore, though.
07/18/18 04:46 PM
#68

Good Lord this has gotten ridiculous. It sounds like some people are taking this personally and injecting their political views when that is not what this is about. I have done a lot of big golfing events and car events and it is not easy trying to please everyone. A big THANK YOU TO Debi, and the rest of the committee for their hard work. You have to remember this is voluntary and I know Debi comes from a lot further away than Sacramento or other areas of California, in fact she comes from Oregon. So if anyone has put in time and energy and air fares, etc., it has been Debi....Again let's remember that this is supposed to be a reunion and whether it is in Pasadena (which is not La Canada for those of you who don't have a map) or Orange County, does it really matter. Also, the fact that the committee has gone to the trouble to contact fellow classmates that don't belong to this site or want to shows how much they are trying to bring everybody together, so if it is too much for you to come to it we will miss you, but don't ruin it for everyone else that is planning on coming no matter where they are coming from.....as usual Trouble Maker Liz Merritt Lord and yes I have gotten my voice the older I have gotten not the little shy girl some of you knew in high school. Lucky I waited til I was older....hugs
07/18/18 05:06 PM
#69

I will just be happy to see everyone. I can't help but envison getting on a bus with Deborah, Liz, Margaux, Bette, Scott, a bunch of us with a few chilled bottles to head over to shop and create problems at Bullocks.. Wait. It's not there anymore. Oh, hell. We'd find some trouble to get into......Because.....we are The Class of 1970!
07/18/18 05:31 PM
#70

Love it Jill and what might be in those chilled bottles????
07/18/18 05:36 PM
#71

Deborah Thorpe Brackman (Bramlett)

Thank you to the committee for all their hard work. The questions were not personal... and a few people saw that. Unfortunately, this has gotten pointed (and 👆🏼👆🏼👆🏼a bit mean? Wow! ). Let's stop it now. I wouldn't miss it .. no matter where it is. I am really looking forward to this reunion. Yes Jill! Let's get on that bus!! ❤️❤️❤️
07/18/18 09:59 PM
#72

Currie Weed Fite

I can't tell you how much I appreciate all that Debi has done to plan a wonderful reunion. She has spent an incredible amount of time trying to make everyone happy. She deserves a huge thank you as well as all of our support. We are sorry that we can't please everyone. We are looking forward to a wonderful, fun celebration of our 50 year reunion!
07/19/18 02:44 PM
#76

I think some of the things I consumed in High School might have been moonshine and no it was not chilled! I've refined my taste and vow to never drink Spanada wine unless it is chilled!
07/19/18 05:43 PM
#78

Margaux, Scott, Deborah....We're gonna need a bigger bus.
09/18/18 09:46 AM
#79

First I would like to thank Debi for her time.I think the venue that was found in Newport will be a great change of scenery.As far as some people putting up a big stink about this (Bette Moreno) you should knock back a cocktale or take a chill pill.Since reading some of these negative comments I would even question why you all would even come.One thing I have found in life is to stay away from negative people.I like Scott Able's take on the reunion the best.LOL
12/12/18 08:55 AM
#80

Perhaps some of you remember Rick Thompson, class of 1971 at LCHS. Rob Morgan posted in the Facebook group "La Cañada Memorials" that he has passed away (posted 11 December 2018). He mentioned that Penny called him, so I assume that is Penny Kron. I've lost touch with both of them over the years.
04/27/19 05:29 PM
#81

I am getting rid of my underclass yearbooks. If anyone wants 1967, 1968, or 1969, please let me know.