La Cañada High School
Class Of 1970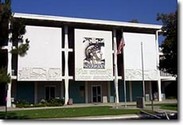 What's New Posted on: Nov 08, 2017 at 9:43 AM
Just found out that Craig Kennedy passed away. He was always so delightful and kind. I understand it was after a long battle with cancer. More as I find out about it.
Rest in peace, lovely man. where are you my friend??? Posted on: Aug 05, 2015 at 9:28 AM
Sue it's great to hear from you! We had a lot of fun this past weekend. Hope you can possibly make the 50th we'd all loved to see you. Sounds like you're lovin' life!

Robin
Hi Steve,
I don't know if anyone answered you yet but no the $75 pays for the dinner at the reunion. The cocktail party is buy your own drinks etc.
Wish you were coming to the reunion!
Robin
Hi Tom,

Hope you can make it to this year's 45th! We miss you!! July 31st-August 1st at the Pasadena Hilton. $75/pp. Let me know if you want more info!

Robin
Welcome to the website Cathy!

I sure hope you will join us at the 45th reunion this year!




Robin (Davis) Graffam Patty was married to Mike's brother, Pat Carr. Rich Outcault died in Hamilton, Massachusetts in 1999. He had a rare infection in the lining of his heart, from what I recall, and died of heart failure.
Hi Carol,

It's Robin. I was wondering if you would still allow us to use your house as a meeting place. Shouldn't be too often.

Let me know please
805-279-7711
r_graffam@yahoo.com